Deepen your understanding of human behavior and enhance your career
Impact the World and the Lives of others with A Master's Degree in Counseling. Complete in as little as 5 Semesters.
The MA in Counseling Program (MAC Program) is designed to provide students with a 60-credit cohort-based, comprehensive academic and experiential education. Training is provided in the field of counseling and the specialty area of marriage, couple and family counseling from a Christian worldview. Students will be able to demonstrate knowledge of the counseling profession, counselors' personal dispositions, clinical expertise and cultural proficiency for preparation to provide mental and emotional wellness services to clients/families from culturally diverse backgrounds. The MA in Counseling Program meets the requirements of the National Board of Certified Counselors (NBCC) and the New Jersey Licensure as a Licensed Associate Counselor (LAC) and Licensed Professor Counselor (LPC).
MAC Licensure and Graduation Requirements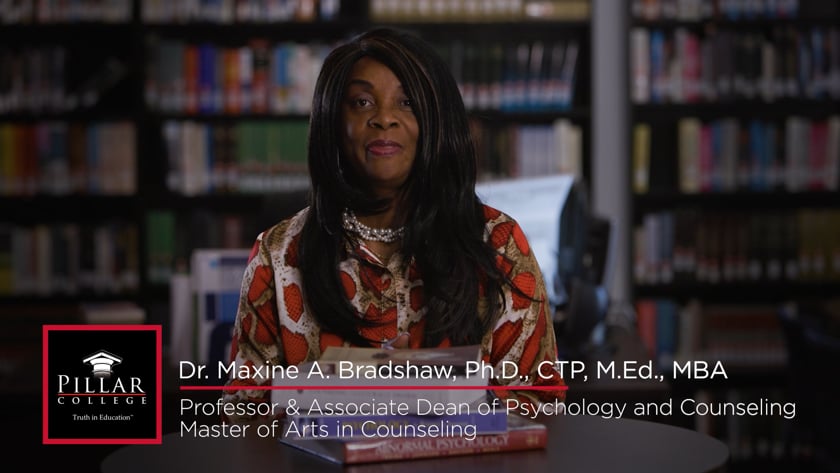 *Core Curriculum Courses
COUN 545: Introduction to Addiction & Recovery Counseling
COUN 550 Counseling Skills
COUN 580 Orientation to Professional Counseling
COUN 590 Group Process and Practice
COUN 645: Pharmacology & Physiology of Drugs and Alcohol
*Marriage, Couple & Family Courses
COUN 620 Marriage and Family Counseling I
COUN 625 Marriage and Family Counseling II
The MA in Counseling Program is designed to prepare counseling graduates for success in careers in:
Marriage, Couple and Family Counseling
Clinical Mental Health Agencies (public and private settings)
Psychiatric Hospital Units/Treatment and Case Management
Private Practice
Educational Institutions – including academic advising, college counseling services, student affairs/campus life and career counseling centers
Churches and Parachurch Ministries, Church Counseling Ministries and Services
Pursue a Doctoral degree in Counseling